NORTHBROOK, IL AREA - URGENT!!!
Crossposted...please let anyone who may be in the area know!
Millie foster dog on the loose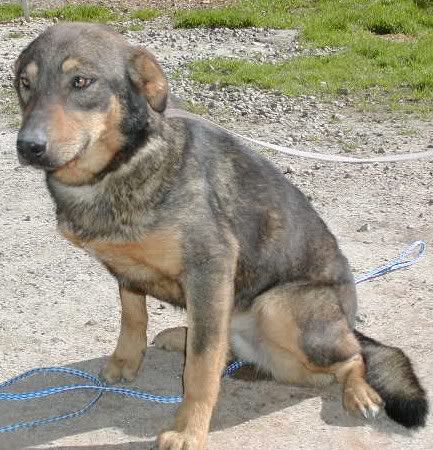 Date: Wed, 18 Mar 2009 09:42:13 -0700
From: cathryn.l.manion@bofasecurities.com
Subject: Millie foster dog on the loose- please cross post
An unsocialized foster dog pushed through a sliding screen door last night, pulled it entirely off the tracks and is currently at large in the Northbrook, IL area. She was last spotted at 7:30am this morning (Wed) on Dundee and Midway Roads at the corporate office building.
Local police, foster mom and neighbors chased her until 3am and were able to get about 10 feet from her. She is crossing busy 4 lane roads, is less than a mile from I-94, next to a railroad track and not responding to treats at all. She is completely unsocialized after spending her life in a dog run and likely does not know where the foster house is. She has a pink collar and red leash on from a walk earlier in the night.
Millie is in a lot of danger and we are worried about her safety, please cross post. Do not attempt to catch her if she does not come to you willingly, please call me.
Please contact me immediately if you see her.
Many Thanks,
Katie Manion
H.A.R.T.
(w) 312-828-3155
(c) 312-823-5930